From Saturday, November 03, 2018 - 08:00am
To Sunday, November 04, 2018 - 05:00pm

Current military officer with overseas combat medical experience and NYPD Officer Teaching how to keep people alive under fire!
Law Enforcement, Fire, BLS, ALS, RN and MD are all welcomed to attend.
Pay and Register at: https://strategicmedicaltraining.com/upcoming-courses/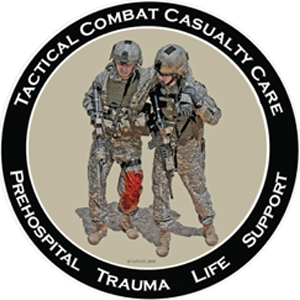 Almost 90% of American service men and women who die from combat wounds do so before they arrive at a medical treatment facility. This figure highlights the importance of the trauma care provided on the battlefield by combat medics, corpsmen, PJs, and even the casualties themselves and their fellow combatants. The war years, though, have seen many lifesaving advances in battlefield trauma care pioneered by the Joint Trauma System and the Committee on Tactical Combat Casualty Care. These advances have dramatically increased casualty survival. This is especially true when all members of combat units – not just medics - are trained in Tactical Combat Casualty Care (TCCC.)

Combat medical personnel and non-medical combatants in U.S. and most coalition militaries are now being trained to manage combat trauma on the battlefield in accordance with TCCC Guidelines.
Tactical Combat Casualty Care (TCCC) is created by the U.S. Department of Defense Committee on TCCC (Co-TCCC) to teach evidence-based, life-saving techniques and strategies for providing the best trauma care on the battlefield. NAEMT conducts TCCC courses as specified by the Co-TCCC's guidelines and curriculum. Two types of TCCC courses are offered:
TCCC-MP (TCCC for Medical Personnel) is a 2-day classroom course for medics, corpsmen, and pararescue personnel deploying in support of combat operations.
The foundational medical science upon which TCCC is based is published in NAEMT's PHTLS Military textbook in which the military chapters are written by the Co-TCCC. TCCC, as offered by NAEMT, is the only TCCC course endorsed by the Joint Trauma System and the American College of Surgeons. NAEMT's TCCC courses are accredited by CAPCE and recognized by NREMT.
Location
428 Market Street, Suffolk, VA 23434